"
Goditi di più il cinema
esplorandone il linguaggio"


è un sito bilingue che invita ad "assaggiare" un po' di studi sul cinema e anche (perchè no?) un po' di inglese!
Offre schede sul linguaggio del cinema, dossier e laboratori su temi specifici, risorse e collegamenti in rete ... ed altro ancora!

Se vuoi tenerti in contatto,

iscriviti alla Newsletter

.


Vai all'

Introduzione

per saperne di più ...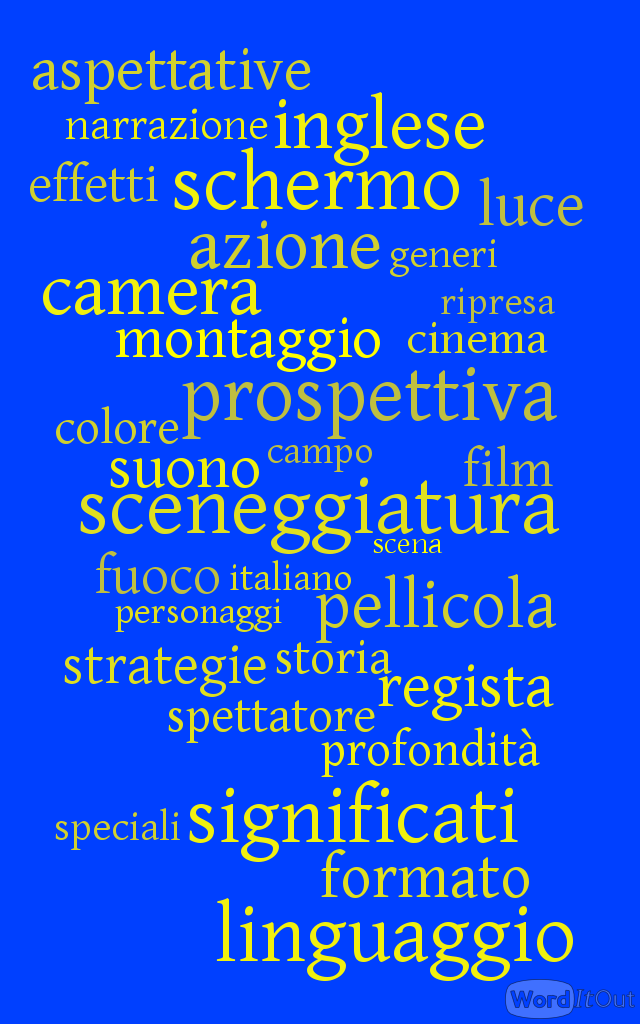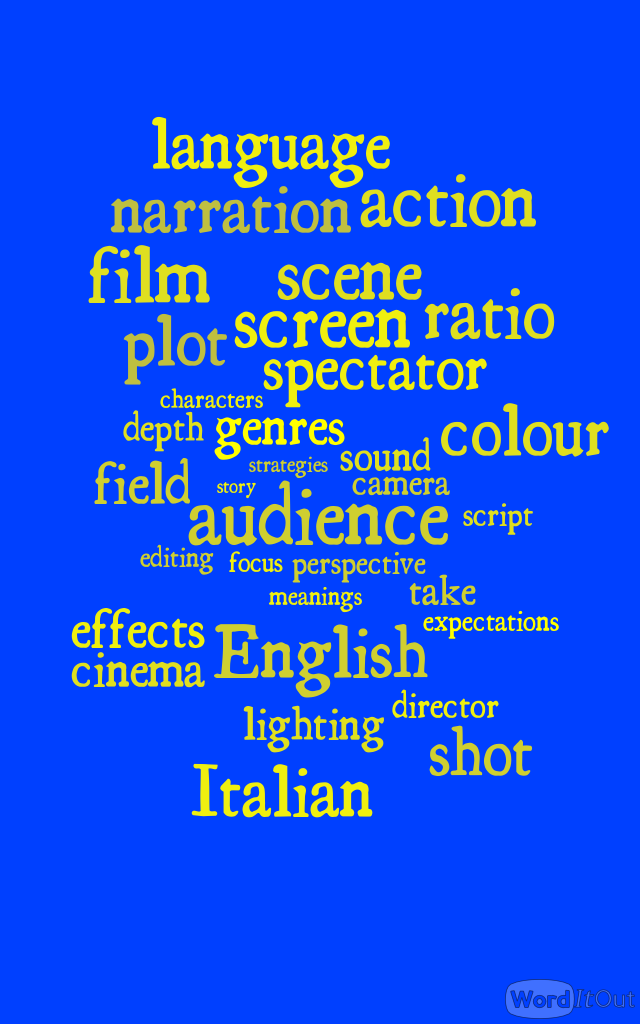 "Enjoy cinema more
by exploring its language"

is a bilingual site which invites you to taste a bit of film studies and (why not?) a bit of Italian too!
It provides outlines of film language, dossiers and workshops on specific topics, web resources, links ... and more!
If you want to keep in touch,

subscribe to the Newsletter

.

Go to the
Introduction
to learn more ...