| | |
| --- | --- |
| | Dossiers |
"THE SHERLOCK HOLMES STRATEGY"
A STORY WITHOUT WORDS - STEP 1
In this game you will use the "Sherlock Holmes strategy" to guess a "story without words".
Look at the pictures carefully. What happens in each picture? Try to imagine the whole story. Then, if you like, fill in the balloons and the captions (1-15) with the most suitable words.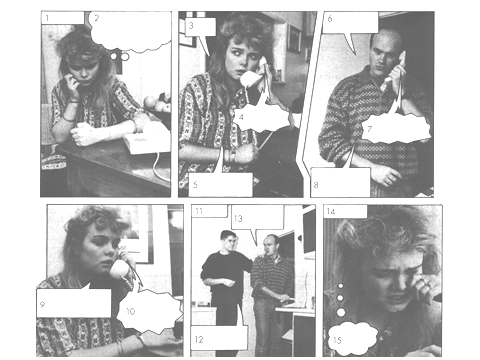 To see the original story click here.